Trip & Happy Halloween
Pre trip nerves have started and I woke up thinking about all I had to do. Spa today (got a great deal, esp if I show up in costume, new to me spa), massage tomorrow, haircut sometime (date lost on the PDA, but I have a call in to the salon).
Yesterday Mom insisted on coming over to "help" with the yard -- we did this last week, too. It has gone from a scary yard to a scruffy yard...so I have definitely lost two days of work to yard work instead of writing work.
Instead of the usual Halloween fare, I give you a nice view...think of it as All Souls Day in England: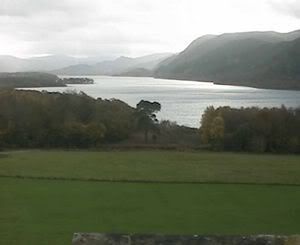 May your day go smoothly today.
Robin