I used to do these quite often...sending to the loops I'm on with an excerpt, and tracking how many people picked them up. If I sent to a sensual group, I'd do a couple a few months apart and see which excerpt worked the best. I had "action" excerpts and "Wiccan" excerpts, etc. A couple of my groups don't allow excerpts now, and when I send the post, it includes the excerpt, so I don't do it as often as I did.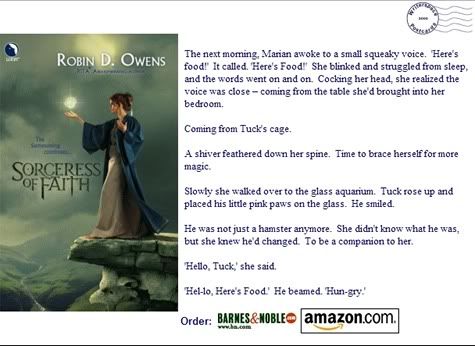 Here's the original page:
http://writerspace.com/postcards/owens.html

and if you note the rotating banner in the right hand corner -- I did banners for all my Heart books on Writerspace.
May interesting ideas occur to your characters today.
Robin