Back and Blogger Comments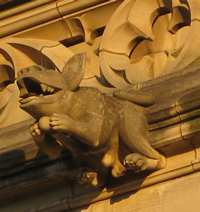 Hi, I am back, thanks for the emails, I got some, but the wifi didn't work unless you paid 12.96 for it...so instead of getting more days if it had been 9.99 (which I still don't like), I went a couple without.
I am glad to be home and discovered waterbed is harder than whatever I was deliciously sinking into. I took the name of the purveyor of feather pillows as I'd like a couple more.
It was good talking to editors and agent and seeing and talking with friends. I liked that the best. The touring of DC was ok, but my feets were about walked off and I fell in Dumbarton Oaks down a gravelled incline and wrenched my knee -- landed with it back behind me at a bad angle. Luckily I've been exercising and I don't think that the ligaments were hurt too badly, and the cartilege (sp) will heal -- though I know that takes time.
RE: the Blogger comments. I went in and changed the setting so it may work better. If you still have problems, let me know.
Thanks, and I'll be heading off to my word wars where I'll be pretty puny today, I think.
May you enjoy your home today.
Robin