Heart Fate Stats
Once again I managed to cut 60 pages...which was mostly tightening. Some paragraphs did squeak a little when I cut, but a lot of it was sloppy writing...Many "I thinks....." and "Now" and "Even" and "Still"
Stuff sorta like: He thought he might consider how to decide regarding....
instead of: He decided...
Anyway here are the before and after stats: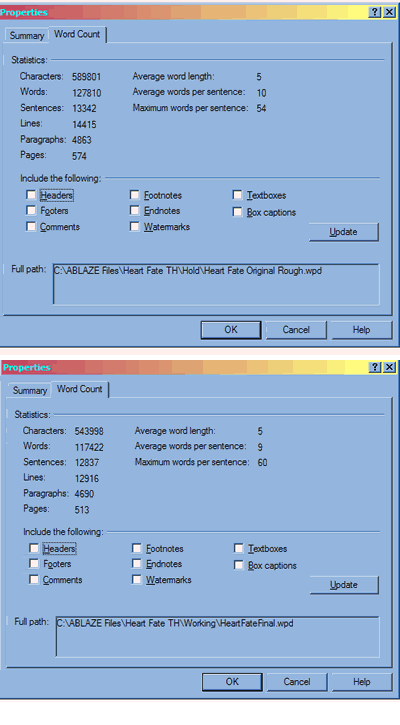 I'm very pleased with the polishing and the book...paced a lot yesterday when I rearranged and cut some scenes...then, of course, the printer screwed up and it took me 3 hours to print 2 copies....
Sigh.
May all your electronics work smoothly today!
Robin