Tinne -- My Pics to Editor
I use City of Heroes a lot to visualize my characters, though there are, of course, great limitations. There aren't as many men's faces as women, and the costumes don't always fit my imagination. Sometimes the people are only an approximation of my characters (like Dufleur), the best looking one is Alexa from Guardian of Honor, I think.
Anyway, Tinne here is so-so. I DID want him in fighting robes, they just aren't quite like these and they are dark green, not black, guess that didn't show well, or make as much as a statement. I also wanted him in a place that looked a little like FirstGrove in Winter. That was a challenge since all my characters are level 1 since I don't play them and this setting, Croatoa, is about level 20+, so getting him there and taking the screen shots without him dying was iffy. I think I had to make him a level 3. Looks like they picked up the colors from the character generation background, phooey. I wanted to show the knotwork on the pants.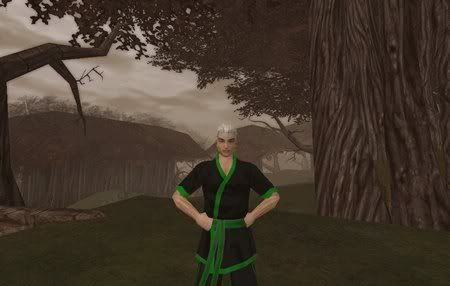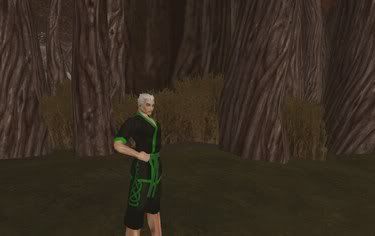 May you find pics that match your imagination today.
Robin