Electronic Submission
I submitted Heart Journey electronically yesterday. There are some things I hate about electronic work -- the copy editing in Word for instance -- but not printing the whole dam book (108211K in Word, 474 pages) TWICE as per contract, not going out in the snow and mailing it, is great. Yes, that was a very long run on sentence. Yes I should break it up. No, I'm not going to.
This morning I've been working on my annual flier for Mile Hi Con, which I will probably put up tomorrow.
I HAVE gotten one copy of the book, but not my author copies yet, though, as we all know, they are shipping and some have been sold. I'll be giving that away today for a charity auction, though I did scan it.
It IS browner/tanner and I'm concerned my name fades a little into the background, but it is still a beautiful cover.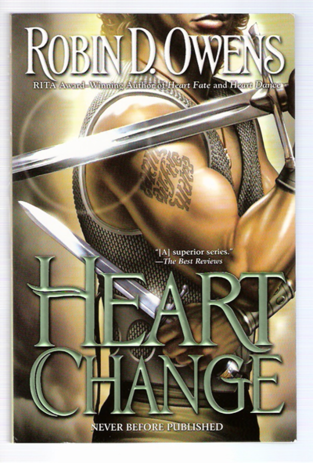 May you enjoy whatever you do today.
Robin