Working Writer Realities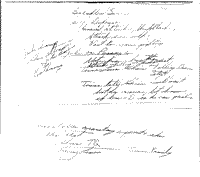 Now that the whole Summoning series is out and I'm getting comments about it, I'm thinking of the stories that were left out of the books. There were three. One was Koz's story, which I'd planned on being in book 3 of the second 3 book set. Since the second set was two, I never wrote his story, though I know a few bits of it.
Another story was of a couple I never introduced, and a third was about the woman who came to Earth to be the Earth's "Singer." That one drifted through my mind this morning when I woke and began to form, I could see the meet between her and Trent, I heard dialogue, bits of the first couple of scenes flashed.
Then I put away the ideas and got up and to work.
The reality of being a working writer is that I don't have the luxury to write that story now that the series is finished and I won't be paid for it. If I was unpublished with no deadlines, I'd do it. But I do have commitments and my schedule is rapidly filling and I just can't follow my muse in that particular direction.
Again, this is the difference between writing for your living and being published and being unpublished and completely following your heart. As much as the accomplished and unpublished writer yearns for publication (and I KNOW that taste in the mouth, it took me 8-9 years to get published), so does the working, published writer yearn for the time and luxury to play with stories that will never pay.
So, those of you who are unpublished, think of this and count your blessings.
May all enjoy your work today.
Robin