The first December I did my website, on my Free Your Artist I worked with labyrinths. As those of you know who follow the Heart Series, I have used the Great Labyrinth from Heart Duel on. Since that part of Heart Duel was written before I was published, it's been a long time since I've been interested in labyrinths.
I first became interested in labyrinths as a meditation tool when I visited Grace Cathedral in San Francisco a longish while back. So I wrote about it and after I got published a local group put a labyrinth path in the old Elitch Gardens Carousel House. Since it's across the street from my post office, I visit it fairly often. I recall walking it, hoping HeartMate would win the RITA, being stuck with Heart Thief...I try to walk it the winter solstice.
So here are some pics: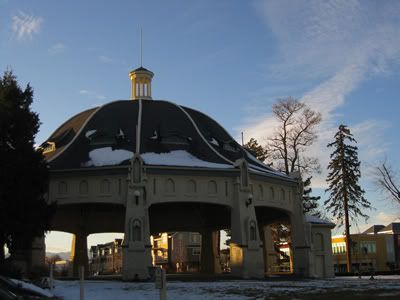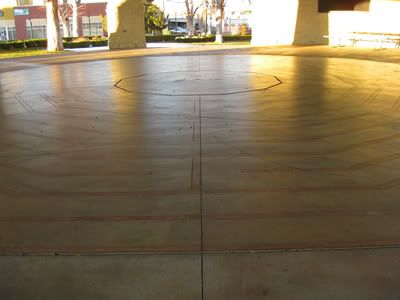 May your mind be quiet and peaceful today.
Robin