Updated Map of the Marshalls' Castle
Snowing quite hard today, gray and nasty, the streets are bad so I'm glad we did family get together yesterday and I hope my brother got his table saw off Mom's patio.
Been playing with graphics and yes, working on this map, too. If I had time, I'd design Castleton with Pro-Fantasy's City Designer, but that would suck up writing time...I think I have a better idea of it than Druida on Celta, though. Anyway, I've added places on the map. The Seamaster's Suite where Elizabeth and Bri stay the first night, then Elizabeth moves into Alexa's tower, the floor below Alexa and Bastien and Bri goes to Castleton and the house the city has prepared for her there.
I've also put Faucon's and Luthan's quarters on the map.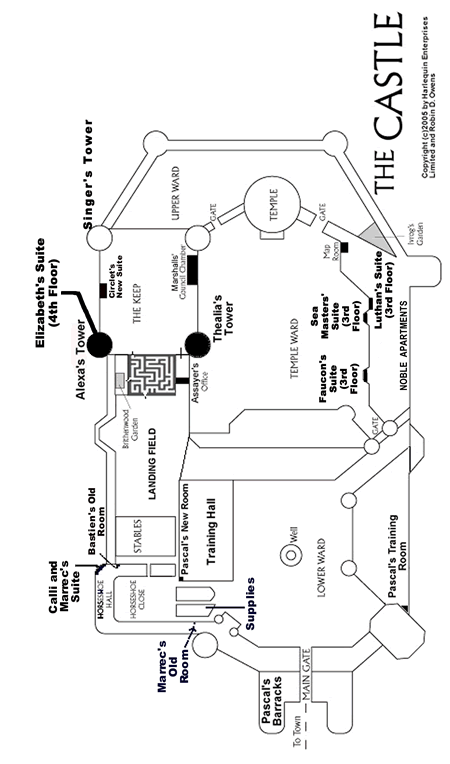 May you always know where you and your characters are...unless you don't want to. ;)
Robin