Motivation 2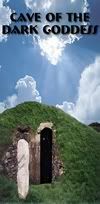 This time the motivation blog is about me as an author. One of the reasons that Celebrate Romance was great was because people there read and liked my books...and told me so.
I think one of the last conversations I had before I left the dining room where breakfast and the informal booksigning was consisted of...
"Good luck on the book!"
"It's...um...Protector of the--"
A hand wave. "Doesn't matter what it is, I love all your stuff. Keep on writing!"
Oh, YEAH! So I have more nuggets of appreciation to hold to me in the downtimes and motivate me as I enter the deep darkness of the Deadline Cave, filled with robin-sucking-quicksand swamp.
May all your deadlines seem like journeys today.
Robin