Creativity Weekend - Karval Kon
It's that TIME again.
KARVAL KON 33
Time (Enough) For Limon
March 26-28, 2010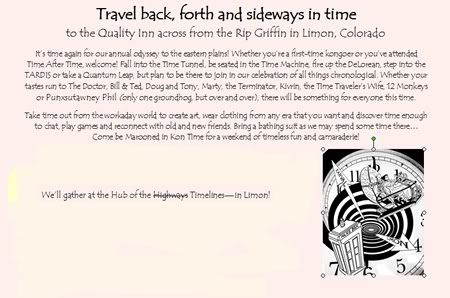 So that's where I'll be! Committing art. I have to do the last touches for my Masquerade costume, and the skits, of course will be improvised.
Too bad I'm also taking along the copy edits of Heart Journey...and will be working.
May you enjoy annual pleasures today.
Robin