Fantasy and Literary Endings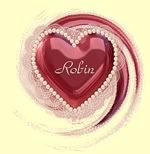 First, I'm sorry to say I don't recall who did this graphic for me. I think she belonged to Site Fights. Apologies.
*********************************************************************
I've been thinking about this topic for a long time (since my editor wanted me to kill off various people in Echoes In The Dark). I've had conversations with editors, agents, readers, writers and am still stumped...or think that there are two diverging kinds of thought.
I think it depends on Fantasy vs. Dark Fantasy/More Realistic Fantasy. Or maybe the definition of Epic Fantasy (in my mind).
I am of the opinion that if characters suffer through terrible events and triumph they should be rewarded. Of course there is a cost, but there's a reward, too.
I know that there are other authors who will set up a sympathetic character for a thousand pages and then kill him/her off. That's not me. In fact, I'm not sure I could write a story like that, even if the character had to go. I didn't want the animal companion to go, either, and I softened the scene, then took the softness out because it was too syrupy (probably still too soft for many people).
There's no denying that real life can be very dark, and so can fantasy. But what happened to rewarding our characters? I don't get it, and I don't get why a book is more important if it is more "realistic"...less optimistic?
No one can say I totally write fluffy. I will point them to Heart Choice and Heart Quest. Those definitely had darker tones in the book. But my characters still made it through and triumphed and were rewarded.
I guess I'll just repeat that I don't get why happy endings are not acceptable in fantasy.
May you have all the happy endings you want.
Robin