Back Home ... Retreats
I'm back home and did some errands and visited one of my favorite restaurants. Today was one of Denver's approx. 65 gray days, I think I saw the weak sun for about 5 minutes an hour ago. Sunset is in about 10 minutes... 4:48 or so...
Here is a pic of my dining room window looking out on the backyard taken last month. Mostly dead and barren now.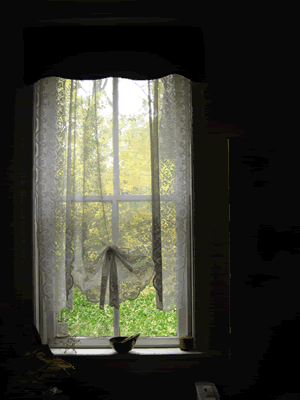 I liked the retreat, but I think it was too long. I think I'll be limiting my time away to no more than 10 days...maybe with an extra travel day. I don't have any more long trips until RT in April and I'll keep that under a week.
Tommy is looking better on the expensive venison/duck/anything-but-chicken food. His coat is good and he's gained weight, also another TMI benefit I will refrain from mentioning. He's been close all last night.
I think I'll put my bit about worldbuilding that I did for the master class up, soon, when I find it.
Right now I need to put some words on paper. Lost most of yesterday, with only 300+ words and none today, so I am falling behind the NaNoWriMo schedule.
May you be happy at home,
Robin