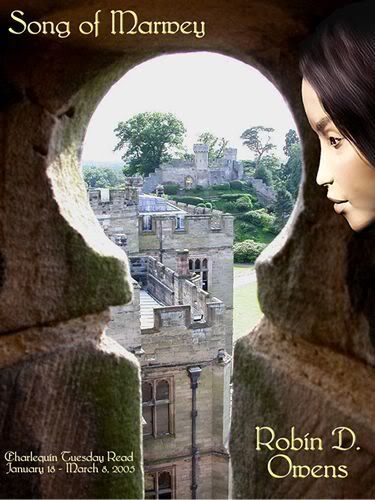 One of the best times of a book is when I see the cover art. Ok, I always worry and none is ever perfect (except Heart Duel, and what I have above is the ART not the final cover)...and Sorceress is excellent and Protector, too.
But here is one I did myself for my old
FREE, ONLINE SERIAL READ
:
The photo belonged to (c) Alex Tan, and the model to (c) Ian and Dominic Higgins. I put them together and added the lettering. I DO have permission to use both. And no, the Castle should be in winter, but I got the feeling right, I think.
May all your visuals be spectacular in your writing today.
Robin