Zanth Gets a Cover Quote!
I can't take credit for this brilliant idea, this was Linnea Sinclair's. She has cats (furzels) in her upcoming book, Games of Command and said wouldn't it be fun to have a quote about the book from my most beloved Fam (Familiar) in the Heart series, Zanth -- and a quote from me, too. Zanth's made it. In case you can't read it, it says
Excellent, strong feline compainions. Four paws up! -- Zanth, Hero of HeartMate by Robin D. Owens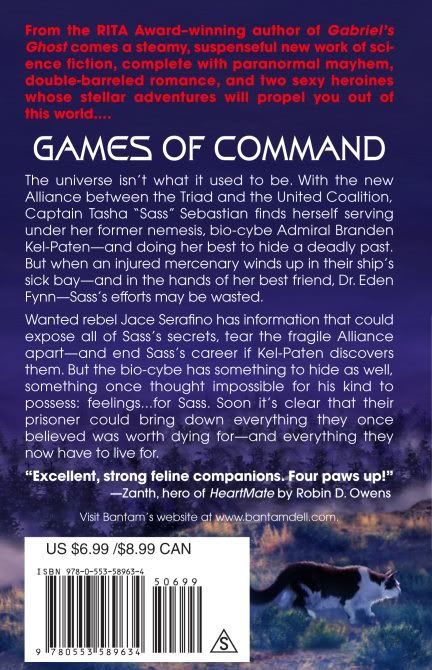 And here's the full cover.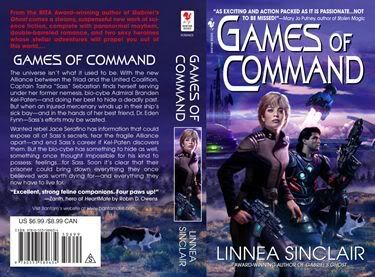 I loved this book and have since I read it as an ebook (the middle and end have changed drastically, so if you bought it before, BUY IT AGAIN).
May you get ideas from your animal companions today.
Robin