Plotting -- Emotional Ups and Downs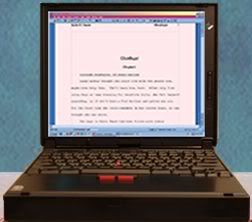 I know one suspense/thriller author who believes in every moment of the book escalating suspense until the last, huge release of the climax. This works for him.
For me, I like my ups and downs -- the emotional tension, the release, the build again. Not necessarily sexual tension, but the personal growth of the heroine...or in this case, the hero. Whew.
Oops! Just realized that I did it again, made a hero with his family all killed (Marrec). Darn it. This is getting to be a habit. Remind me that this is THE LAST TIME for a good long while. OTOH, Heart Quest, whose hero, Ilex Winterberry, will be out in September, has a hero with a mother, brother, nephew and niece-in-law (I think they all made it in the book...they were there at one point). So at least I won't have back-to-back Hero's Whose Family Have All Died (Straif Blackthorn/Marrec Guardpont). And those who read the Berkley books, haven't all read the Luna books...so I may even have MORE time for them.
I finished writing Marrec's emotional anguish and while I don't think it has the power of Straif Blackthorn's in the ballroom (I think I actually came down with shudders when that scene flowed from my fingertips), I think that Marrec's is still pretty good.
And, yes, I'm a little giddy from the endeavor. It was one of those days with business demanding to be handled (as tomorrow will be), and trying to finish up a chapter with a drip drip drip of words like blood upon the screen, then getting caught up in a new scene that stopped-started-RAN AWAY.
I'm satisfied. May you also be satisfied with your tension or release today.
Robin