Now THIS is a Pegasus -- Kinuko Craft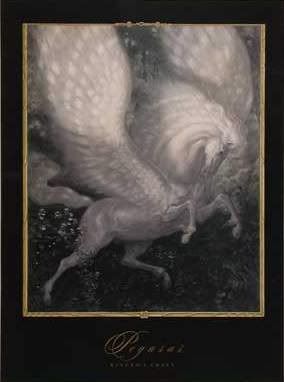 By Kinuko Craft -- The Luna books also has a contest through this gallery. I can't enter it, of course, but you can!
http://www.duirwaighgallery.com
It's the Duirwaigh Gallery.
love Robin (sorry, Diva is sitting in front of a corner of my monitor).