Number 1 Mystic Circle
Yes, I am in the depths of the next Luna book, titled (I think) Enchanted Ever After, featuring my geek heroine Kiri Palger who has just moved into Number 1 Mystic Circle, the smallest house in the cul-de-sac.
This is a general picture of Number 1, a craftsman bungalow (again, in my neighborhood), though Kiri's has a "bump out" bay window where she's set up her computer desk. She has a lot of house and little furniture. :)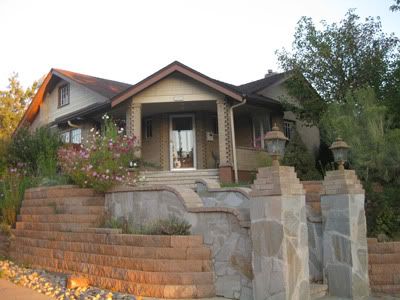 May you enjoy your own neighborhood today.
Robin