2011 Crazy Goals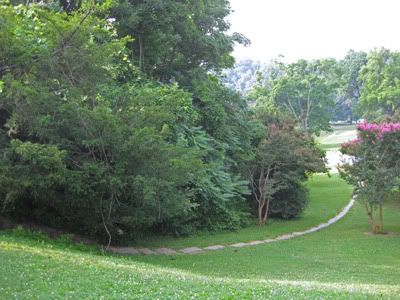 In 2011, I would like to:
Finish the stories/novellas: Noble Heart and Heart & Sword
Write: Enchanted Ever
Write: Heart Secret (Garrett Primross' - private eye - and Artemesia Mugwort's story)
Write: Enchanted Ever After
Those are under contract.
This is what I'd also like to do.
Revise and put Zanth and the Landscape Globe up on Kindle, for, oh, say .50 cents since it is so short (so I'll be taking it off here, fair warning).
Read/Revise and put on the Kindle: Shades of Honor (Regency historical romance with paranormal elements, a twin story)
Betrothal and Blackmail (Regency historical romance), the only book I've ever written WITHOUT paranormal.
Write for Kindle/ebook:
Lost Tales of Lladrana:
The Earth "Singer's" story
Koz's story
Another story I've had in my head with Koz as a secondary character.
Again, I would probably put these up singly throughout the year and am thinking charging under $2.00.
Proposals for 2-3 more Heart books, and 2-3 more Mystic Circle books.
Attend RWA conference in New York in July
Go to Retreat in SC in November
I think that's it. Maybe some Heart stories as they occur to me...
Open to suggestions.
May you enjoy planning mad starts (contradiction).
Robin