Revision Reading Format
When I revise, I like to print my ms. out in a 2pg/sheet landscape form like Advanced Reader Copies (ARCs). I'm not the only one. A friend of mine says she puts it on her Kindle -- anything to make it seem like a real book...which means we DO have an internal editor along for ALL books.
In any event, here's a pic.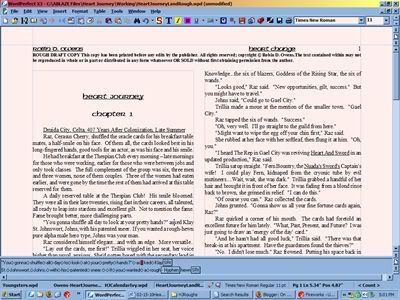 May all your words be right and true.
Robin