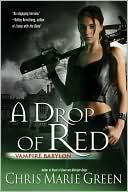 A bloody good time…
Hollywood stuntwoman-turned-vampire hunter Dawn Madison is tired to the bone and beyond. Along with her comrades-in-arms, she managed to wipe out the Los Angeles Vampire Underground. And in doing so, she uncovered not only her own dark family heritage but also a terrible truth about the man she loves. Now all she wants to do is get to the next bloodsucking community, taking care of business with them, too.
Luckily, when it comes to battling the undead, there's no shortage of Undergrounds.
When a new one is found in England, Dawn and the team are dispatched to carry the fight from the flash of Los Angeles to the seemingly staid and stolid streets of London. Dawn knows by now how deceiving appearances can be—and she is about to find out that it's not only the beautiful people of Hollywood who are willing to bargain with evil…
May you enjoy all the adventures you find in a book today.
Robin