Personal notes on writing techniques, writing a novel, my writing career and threading your way through publishing a book.
About Me
Location: Denver, United States
RITA Award Winning Author -- that's like the Oscar, folks! Futuristic/Fantasy Romance and Fantasy with Romantic Subplots.

Wednesday, February 25, 2009
Cover Art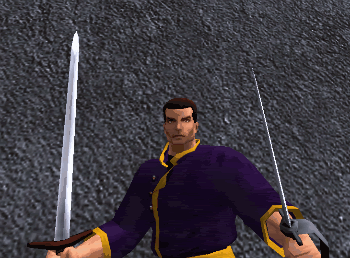 So you send the art dept. a man with TWO blades......
More tomorrow!
Love,Robin
Labels: cover art, heart change