Echoes of the Dark Cover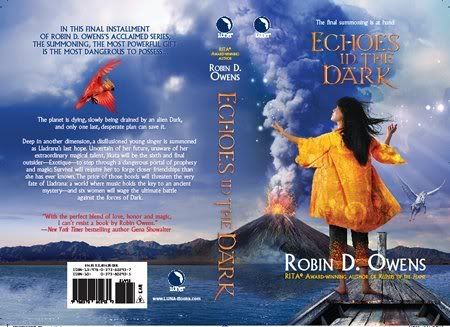 I like the colors very much, the Ship should be more like a pirate ship, a galleon, but, hey, artistic license. I am not too fond of the figure because she doesn't seem like a mature woman to me...and I'd really like more of a face...but picky, picky, picky.
What do you think.
May your sweet imaginings come true today.
Robin