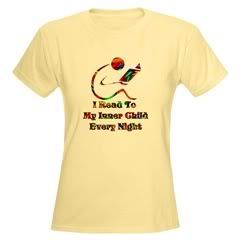 First, update. I finished revising and putting together my pages for my proposal for Singer for a World, but I am not completely happy with them, so my mentor will be looking at them today.
Next.
Friday, the first day of the Rocky Mountain Fiction Writers' Conference, used to be the most important day of the year for me for several years. This is the day where people can read their work before an editor or agent (now the work is actually sent ahead of time, but I believe they still read). This is where an editor or agent could request my work...or pass but pitch it to someone else (I had both happen)...or, of course, smile and do nothing. But in any event it was THE DAY. Usually I was totally stressed and once I think I had an out of body experience since I was on cold pills...
Anyway, I DO think that I'll spend most of the morning preparing for conference -- my bit, giving away PEN awards to members who sold this year, introducing Jasmine Cresswell at the banquet, moderating the first sale panel and doing a panel and my freewriting workshop. So I'll get my notes together and my clothes and probably take off. I'll be staying on site, but I usually run home in the mornings at least to feed the cats. It's close.
I always like a new t-shirt for the Friday of the Rocky Mountain Fiction Writers Conference (now that I don't need to read). I usually go with Shakespeare (and I can't find my Shakespeare tatt shirt).
But I saw this and couldn't resist.
May you please your inner child today.
robin