Testing from Limon
This is the first time I've been able to get online from my laptop in Limon, so it's a test.
Below is the "Con Suite" the Tiffany room. It has an additional bedroom opposite this wall that is excellent for backstage for the skits.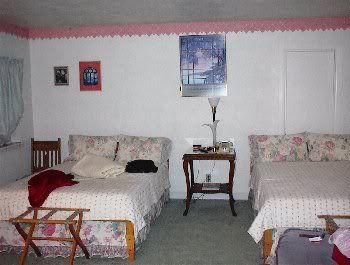 By Sunday morning all our art will be hung on the walls & doors of this suite and will be auctioned at that time.
Smooches,
Robin