Book Files
Again with the Pantzer Organization, I have folders within my folders...and files inside those. I cut the background on my computer for the pic below because like many backgrounds I use on my computer I got it off the net, don't know where, and always like to give artists credit. I'll just say that the backgrounds keep my Inner Creative Child happy and help me set the mood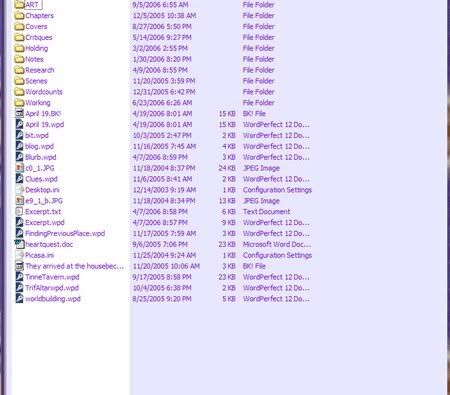 I took a couple of the more interesting scenes from my Scenes file (TrifAltar and TinneTavern) and put them here just to tease, but bits from all files can occasionally end up in the main file.
Each Heart book has it's own master file in Ablaze, because I started writing them first. All the Luna books, and other series, are under their series name, like Exotic Summoning.
May organization please you today.
Robin