Same Time, Same Station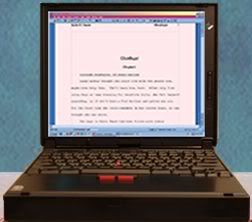 Just wanted to remind you all that
writing everyday and at the same time everyday
is important. Really, train your mind/creative self/inner creative child to show up at the page works. The girls in the attic or the old guy in the basement will provide ideas. Panic will diminish.
Trust me, baby.
Yes, it works, but it DOES take a little time. For me, the groove came back after 5 days...morning writing, but I still have to set a good time for afternoon/evening writing. And that is, of course, today. Tomorrow will probably be harder. But, you know, I have the confidence that this continue and that makes up for EVERYTHING.
May your schedule be established and you zoom today.
Robin