The Houses of Mystic Circle
One of the ways I decompressed a bit after the Heart Collection was done was to take a long drive around Denver looking for the right houses to grace Mystic Circle. Most will be in my neighborhood, within a few blocks or a few miles. Others weren't quite right, so I needed more of Denver to mine from.
Here are two, the "Captain's House" (Rafe's/hero's title), and the "Spanish House." And, really, Denver can have a mixture of styles on the street. True.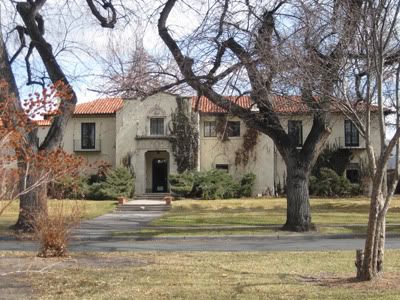 Hope you enjoy. Neither are Jenni's or Amber's house. Jenni's I have to mess around with before posting, and I was planning on walking down and photographing Amber's (now an unfortunate shade of lemon yellow), but it is turning even grayer...
May you enjoy all the places you visit today.
Robin