Settings -- Exotic and Local
Writers use everything. I knew when I saw that picture on the travel magazine of the house in Corenna Plini that I would use it. In fact I went back and forth in making it where Lark Hawthorn Collinson (book 3 Heart Duel, Healer & Holm Holly, sword on the cover ;)) stayed. I wrote and rewrote the scene where she stared out arched windows. Finally though, I didn't think the place would be called "Midclass Lodge" and the lodge was close to a beach (also in Heart Quest, Trif Clover and Ilex Winterberry, braclet on the cover). But Midclass Lodge was Dolphin Square in London, across the street from the Thames.
This place
was on a cliff. I always started Heart Change with a woman on the cliff. In fact, now that I think about it, one of my very first stories started with a girl on a cliff. Not sure where that came from, but it's been there in my head.
So the house in Corenna Plini (photo by Robert Everts, turned peach by me) is the Exotic setting, as are all my maps from my very first stories I told myself in my head and drew out (Six Bays, don't know if I still have it). But more mundane settings that I know pop up, too. Marian's apartment in Sorceress of Faith was mine when I lived in Boulder. Jenni's house in Timeshifter is mine.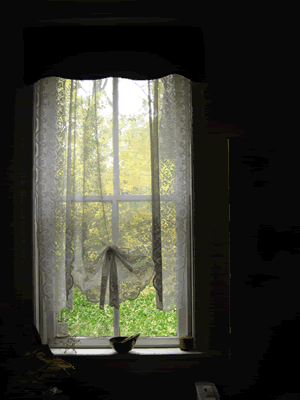 Raz Cherry's apartment is down the street and around the corner from me. I'll be getting a picture of it as I start walking the neighborhood with a camera.
Writers use everything. Places, events that happen to them or friends. Things they do (Qigong turned into Tai Chi in Echoes in the Dark, mainly because Qi Gong hasn't been around as long as I thought it should be for Jikata to know it). I expect this eye stuff I'm going through will make it into a book, too.
That's it for now. The book is going well so I'm happy.
May you enjoy all the settings you move through today.
Robin
Labels: Exotic and local, Settings