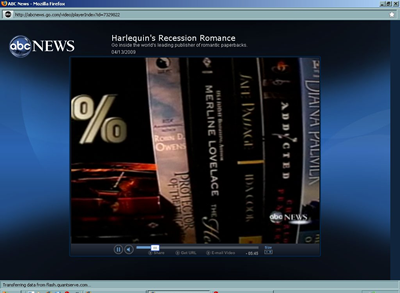 Of course a friend (and my agent) saw the segment before I did and let me know about it. It was a fast scan of spines and the back cover, but I am very pleased. Mom will be thrilled. Cats are sleeping.
I, of course, not only have nothing to record the thing, but my tv is so old it is not cable ready nor does it have a remote. I plan on getting a new one this week, but that doesn't help.
Still, very pleased and thanking the universe for such luck.
Beaming, and may you feel proud of your work today,
Robin
UPDATE, TUESDAY. PIC AND LINK ADDED>