Here I was, congratulating myself that the idea of Dufleur's time experiments came out of the blue, when I found these images (I put them together) on my computer. They are, of course, a website design from the late, great Moyra's Web Jewels, which I watched for many, many months. I DID consider buying this page, and another, Art Deco page, and I LOVED the dark...but I wanted excellent contrast, so that's why I went with a dark background on my site (as here) and a lighter "page."
This obviously was where I got the germ of the idea. Visual, once again.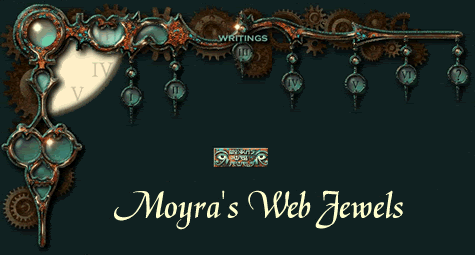 And I spent WAY too much time revisiting my favs (though I have a lot, now) here:
Museum of Moyra's Web Jewels
Wherever your inspiration springs from today, may it be plentiful.
Robin