A Writer's Hours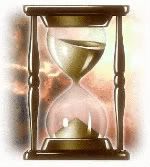 Last week I took Sunday and Wednesday off. The rest of the week I worked about 14-15 hours a day. That's my usual revision/copy edits/page proofs schedule. I've found that for actual writing I should be doing 2 hours on 2 hours off for the best results which may or may not happen. I must admit I don't always have a definite schedule, like only working on weekdays. I try to write a little every day...and if the well is dry, I rest. I do have daily and monthly goals that are adjusted to deadlines.
So, yes, sometimes it's good to be my own boss, but sometimes I have to work harder and with more stress than I had at a day job. I never leave the "work" in the office.
But when the writing is going well, it's all worth it.
May you do what you enjoy today.
Robin