Staring At The Ceiling In The Dark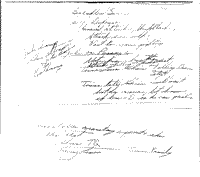 This is going to be short because the cat will start whining any second for breakfast.
I woke up at 4:45 and turned on the computer to do the blog (that way it's out of the way), and went right back to my warm bed. I have a thermostat on my heat and it's turned down to about 55 in the night.
But I stayed awake to think about the book -- and I think I have all the rest of the big parts blocked out. Not down to my last 8-12 scenes when I can see the end of the tunnel, but feeling that it's taking shape instead of this amorphous fog that SHOULD be condensing.
Thought of how to fix chapter two, another scene with Tinne to show his growth. How the set up the next scene...etc. Work at night.
So may your day work go smoothly.
Robin