2007 Yearly Word Count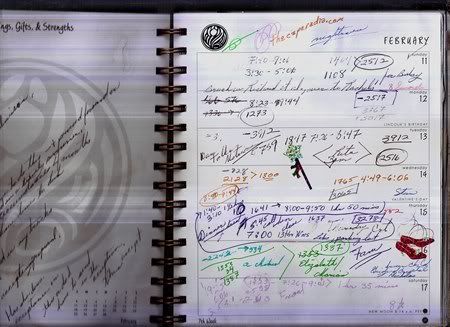 I was bad about keeping track of my word count last year on my journal calendar. I know it's off (lower) just not by how much. I've calculated it by the amount of words in the rough draft of Keepers of the Flame and the chapters and scenes I currently have in Heart Fate. But any scenes that didn't quite make it into the books weren't necessarily counted.
I didn't keep track of miscellaneous writings on proposals, idea bits, etc. much. Nor did I keep track of how much I wrote the retreat week.
So, I'm off and that annoys me. The count I have is: 264,814 which is not quite three pages a day.
May all your ducks line up in a row today.
Robin