Creativity
All right, I'm a writing snob. I have many beliefs about writing, and one that I feel most strongly is that if you plan to be a serious writer, you aren't ALSO a serious painter/pianist/composer/actor/photographer, too. You may think this is wrong-headed, but I truly think that a person should have only one creative passion if they are to succeed. For me, that's writing, and when I hear that someone else is writing and ALSO pursuing some other artistic career, I don't expect them to succeed as a writer.
It's probably the Scorpio in me.
I will allow that other minor creative outlets are GOOD. I was once a part of an improv group, and I will always be grateful for what that experience taught me. I don't miss it at all -- well, I miss it a little, and if I could go on stage like I was at the top of my form, I'd do it, but I am beyond rusty and would only embarrass myself.
So what do I do? Well, my real "fun" creative outlet is messing with graphics. For instance, I've done mock-ups of many of my Heart covers (pretty pitiful), and this month I have a photo in my Worlds page of Cliveden from the front. Well, it had a bunch of cars parked there as well as other stuff, so I "tidied" it up.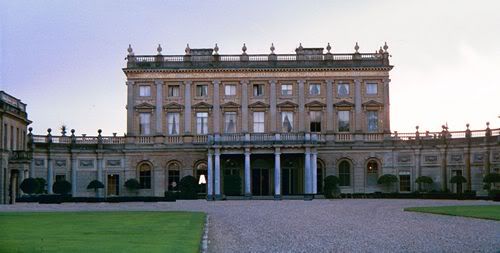 I also play with Pro-Fantasy and make worlds, and suites and hope to eventually do the Marshalls' castle. You can see some of these here:
http://robindowens.com/worlds/amee.htm
The World of Amee
http://robindowens.com/worlds/worlds_guardian.htm
Alexa's Suite.
In HeartMate, I mentioned some "tarot" cards. These don't exist. Yet. But I've been messing around with cutting and pasting various photos (I try to make sure they aren't copyrighted, or if they are they are changed beyond recognition). Right now, they aren't good enough to even post raw, but when I have the time...
And I update my website, especially surfing for cool links that might be fun for my Free Your Artist page.
That's about it, though I think I may go to a tie die party tonight. Oh, and I like to do haiku, as long as it isn't Improv Haiku Smackdown, where my brain would freeze...
Love to all,
Robin